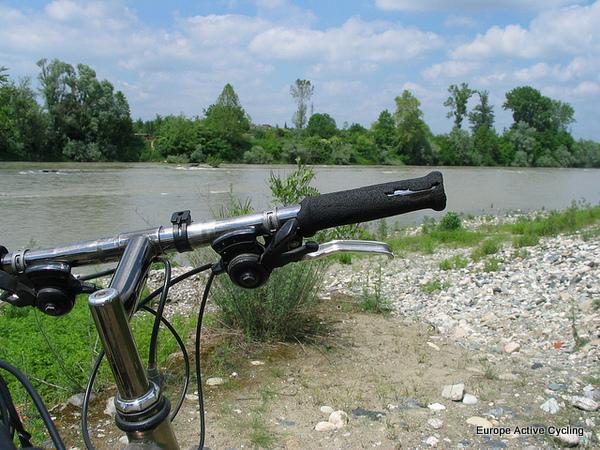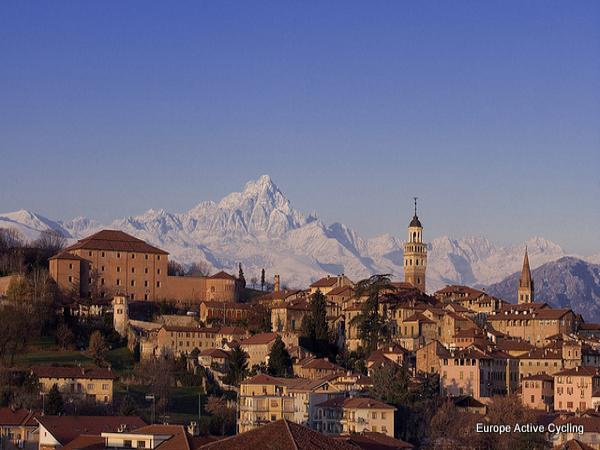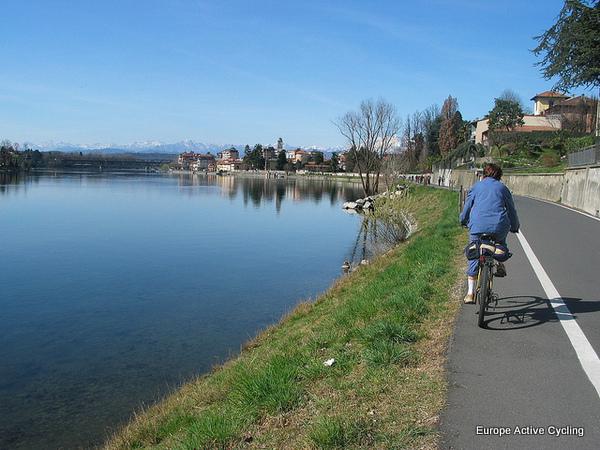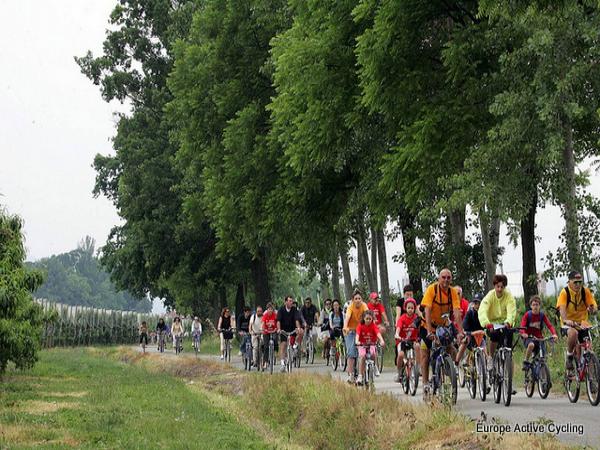 Cycling along the Po river
8 days / 7 nights
Lombardy - Piedmont - Leisure cycling - E-bike tours - Self-guided - E-bike
Without guide - Luggage transfer

Last updated: 20/10/2022
price from
805 €
per pers.
If you like the charming scenery of Alps and the spectacle of nature, if you wish to hear its sounds, to observe animals living in their own environment, to perceive the harmony of colours, to plunge into a green world, we'll take you to discover the secrets of some of the most beautiful parks in Piedmont, the first region in Italy to create protected areas.
Your day by day program
Individual arrival to Saluzzo
This medieval small town at the foot of one of the highest mountains in the Alps, Monviso, is wonderful. Former capital of a marquisate with the same name, every year it takes place here an antique trade exposition. All this area is renowned for its antique furniture.
Saluzzo – source of Po (by minibus) – Saluzzo
Downhills along the spectacular Po valley, then back to Saluzzo; not far from the town you can reach the village of Manta and visit the interesting castle on a green hill. In case of snow around the source as an alternative we suggest a tour around Saluzzo to see its castles, up to Savigliano and back.
About 40 km
Saluzzo – Cavour – Pinerolo
Along country roads crossing orchards and vineyards, you get to Cavour with its curious "Rocca", a morainic hill just in the middle of the flat, at the present time protected area. Overnight stay in the delicious Pinerolo, where in the past there was one of the most famous schools of cavalry in Italy.
About 46 km
Pinerolo – Stupinigi – Torino
Along pleasant cycle-tracks, at first at the foot of mountains, then along the stream Sangone, an affluent of Po, you get to the hunting palace of Stupinigi, royal residence of the family Savoia, masterpiece by the architect Filippo Juvarra in rococo style; then park by park, always along the river, you get to Torino in a very pleasant way.
About 51 km
Torino - Chivasso - Crescentino
After a short visit of the first capital of Italy, very smart city, your trip goes on towards east; in Chivasso you cycle for a short stretch along the canal Cavour that here comes out from the river Po; in short you'll see all around you the rice-fields, a wonderful landscape in May, when they are covered by water.
About 55 km
Crescentino - Casale Monferrato - Valenza Po
After the overnight stay in Crescentino, typical rural small village, very quiet and genuine, you go on cycling among rice-fields and beautiful landscapes of the river up to Casale, nice small town, gate to Monferrato, region renowned for its eno-gastronomic specialities; at the end of the day you get to the neighbourhood of Valenza, the most important goldsmith's art centre in Piemonte.
About 61 km
Valenza Po - Pavia
Today you get into another italian region, Lombardia, and cycle near another river called Ticino, affluent of Po; the landscape along this river is really wonderful and full of bights. In the last stretch before coming to Pavia you cycle following very narrow rural roads at the side of small canals. The suggestive entry into Pavia is on the ancient covered bridge, similar to the Swiss ones. In the neighborhood of Pavia (10 km) - if you have time - it is worth a visit to the famous "Certosa", a Renaissance abbey.
About 65 km
Pavia
End of the tour; departure or return by train and bus to Saluzzo or by private
minibus (to reserve in advance) to Saluzzo. Possibility of an additional night in Pavia.
Departure board
Every Saturday from March 26 to October 8
Other dates : daily departure with a minimum of 4 people and more or with a supplement of 50 euros per person with less than 4 peope.
Technical information
Starting point
At your arrival in your accomodation in Saluzzo
End
In the morning of the 8th day after breakfast
Accommodation
Accommodation in 3/4 stars hotels B&B
Level of difficulty
Easy, always flat; some dirt roads almost always in good conditions. We recommend a mountain bike or a city bike with good tires.
Carrying
Baggage transfer from hotel to hotel
Options
Single room supplement
: 270€
E-bikes rental (+ 1 pannier bag) : 310€
Bikes rental (24-speed bike with free-wheel + 1 pannier bag & tool kit) : 160€
Helmet : 8€
Bicycle tachometer : 15€
Included
Accommodation in 3/4 stars hotels B&B
Baggage transfer from hotel to hotel
Transfer from Saluzzo to Po sources on day 2
Tourist information, maps, road book in English, German, French
Insurance 24/24
Emergency phone numbers
Not included
Beverages, lunch, entrance fees, tips; everything not included at the item "the rate includes"
Arrival and departure tranfer
Map
Similar holidays