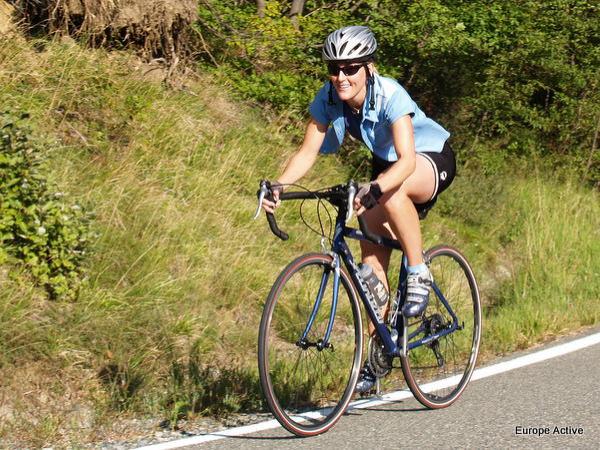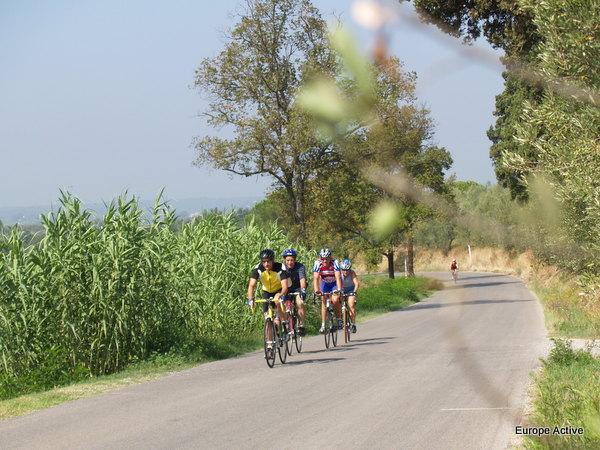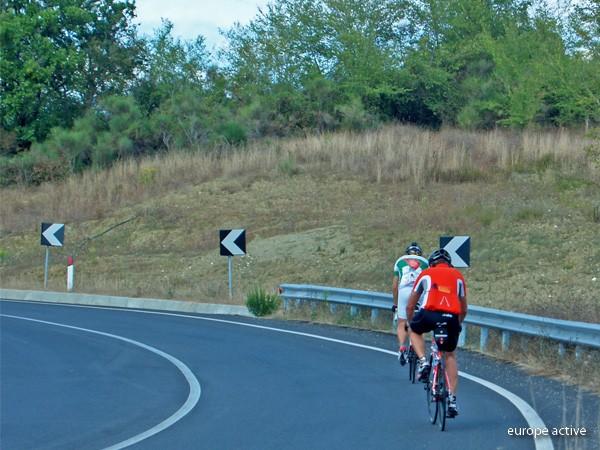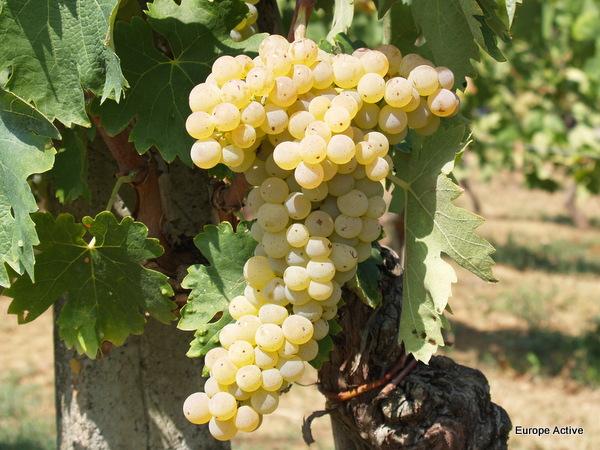 Centre-based road cycling in the beautiful region of Emilie-Romagne, Italy
8 days / 7 nights
Emilia-Romagna - Self-guided road cycling
Without guide - Comfort - Training
price from
510 €
per pers.
Staying in the picturesque town of Rimini, on the east coast of Italy, enjoy a week's riding in superb scenery, combined with the comfort of a three star hotel in which to relax in after your day's efforts.

The roads you will be taking were those used by Marco Pantani (who won the Tour de France and the Giro d'Italia in 1998) when he was training. Who knows, perhaps you will be riding like him by the end of the week?!

You will be provided with all the maps and route notes so that you can make the most out of your self-guided holiday.

We also have a week's training option with our own semi-professional cyclist, if you prefer to benefit from a guide who can help you train or simply get fit.
http://www.active-italy.co.uk/gb/_search/cycle-training-italy/

Fly direct to Rimini from the UK (London and Liverpool) with Ryanair. Other departure destinations can be found on the website http://www.riminiairport.com/
There will not be a support vehicle for this trip as this is a self-guided holiday.
Your day by day program
Arrival in Rimini
Installation at your 3 star hotel in Rimini, an ancient Roman city on the east coast of Italy. Depending upon the time of your arrival, a small cycle loop might be possible.


Warm up
To break you in gently, the day will be split into two halves.

In the morning, you will start out easily on the hills that surround Rimini. It's a good opportunity to start getting yourself into action so that you can profit from the rest of the week.
Roughly 90km with 1100m climb.

In the afternoon, you will take it easy with a gentle warm down and a chance to discover the neighbouring countryside.
Roughly 35km with 50m climb.

San Marino
For the second day of cycling, you will head south to the magnificent town of San Marino, the 3rd smallest state of Europe after the Vatican and Monaco! Perched at 739m altitude, San Marino offers a superb view of the surroundings. With its many castles, this is a popular tourist spot in Italy.

For the afternoon you are free to spend your time in either San Marino or Rimini.
Roughly 80km with 900m+ of climbing.


The most difficult!
It's time to come face to face with the mountains very close to the Appennines. Heading off to the north west you will cycle about 40km, guaranteed to get your heart going, before beginning 4 climbs of approximately 10 kilometres, each one followed by a small descent. Arrive at 600m altitude you will start your return to Rimini with a long descent of 40km, sprinkled with a few false flats, what a treat!
Approximately 140km with 2000m+ of climbing.

Recuperation!
For this day of recuperation, you will leave Rimini in an easterly direction. At the beginning of the stage you will climb gently to a terrace with a fantastic view over the Adriatic coast. The countryside is superb! Enjoy a quiet afternoon exploring the town of Rimini, the port and the seaside.

Roughly 80km with 960m+ of climbing.

A day of two halves
Today we propose another day of two halves, but this time with a little bit more climbing now that your fitness is increasing.
In the morning, direction south-west, you will head straight for the Appennine mountains via a really nice false flat. You have two climbs of roughly 5km each before returning quietly along the coast. Roughly 75km for 600m+ of climbing.
In the afternoon, you will head west into the valleys surrounding Rimini. You'll be riding on a false flat before following an easy climb for 10km. You will then descend along a mountain ridge with fantastic panoramic views of Rimini and the Adriatic coast.
Roughly 55km with 400m+ of climbing.

Vineyards and Olive Groves
For this last day of cycling you will have the choice between two circuits depending upon your state of fitness and whichever will give you the most pleasure.

*1 : Towards the north west, you will head straight towards the Apennines. You will take quiet roads in the flat countryside before climbing easily for 10km and then climbing a little harder for a further 5km. You will circumvent Cessena before returning to Rimini by a small road bordered by olive groves and vineyards.
Roughly 85km with 800m+ of climbing.

*2: Towards the south, you will join the regional park of Monte San Bartolo as you ride along the mountains and pass at the foot of the republic of Saint Marin. You will then join the coast to go back towards Rimini with the sea by your side. Amongst other places, cross Riccione and Rimini before returning to your hotel.
Roughly 125km for 1100m+ of climbing.


End of the trip
Your holiday ends after breakfast in your hotel. A transfer to the airport can be arranged for you upon request.
Departure board
Any day from the beginning of April until the end of October.
Technical information
Starting point
At your hotel in Rimini. Pick up from the airport in Rimini can be arranged.
End
On day 8, after breakfast. A transfer to Rimini airport can be arranged.
Accommodation
3 star hotel in the centre of Rimini. Private swimming pool, gym, buffet breakfast. Transfer from the hotel to the train or bus stations can be arranged.
Level of difficulty
For experienced cyclists, cycle "tourists" or those fairly new to road cycling. The circuits are adaptable depending upon your level and your objective for the week. A general level of fitness is required.
Carrying
You only need to carry your things for the day (picnic, wallet, camera etc)
Options
Summer supplement June/July : 60€
Summer supplement August : 100€
Supplement for a single room : 120€
GPS tracks on USB stick : 25€
Included
7 nights in a 3 star hotel, based upon two sharing a double/twin room. Full board including buffet breakfast, picnic lunch (available on demand), evening meal. Maps and route notes will be provided.
Not included
Transfer to and from the hotel at the beginning and end of the week (although contact us if you'd like us to arrange it), any transfers not described in the programme, insurance, drinks, bike repair, visit to tourist sites, optional activities and personal expenses.